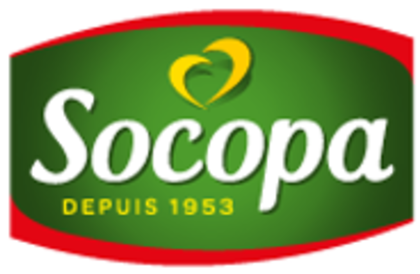 Member of the group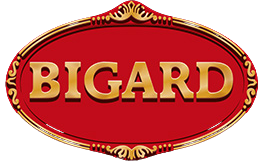 Choose the next video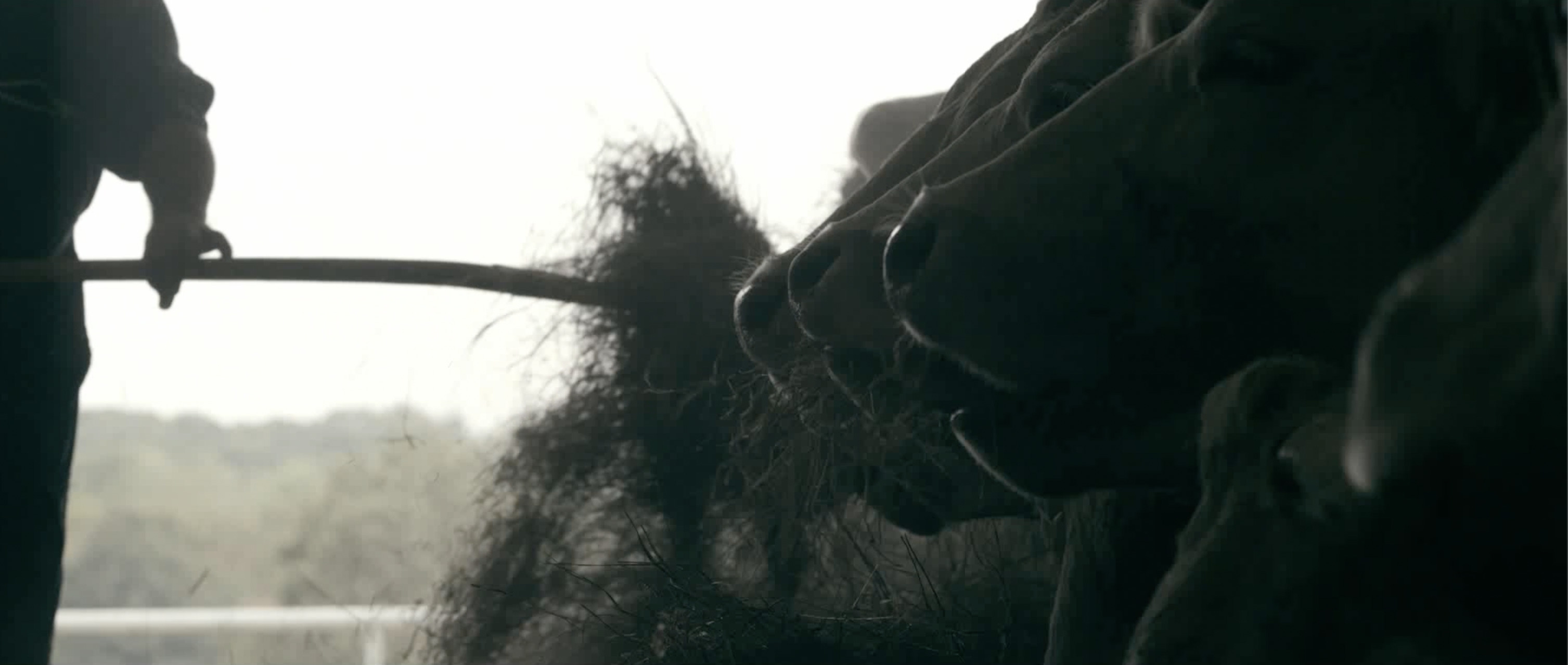 Socopa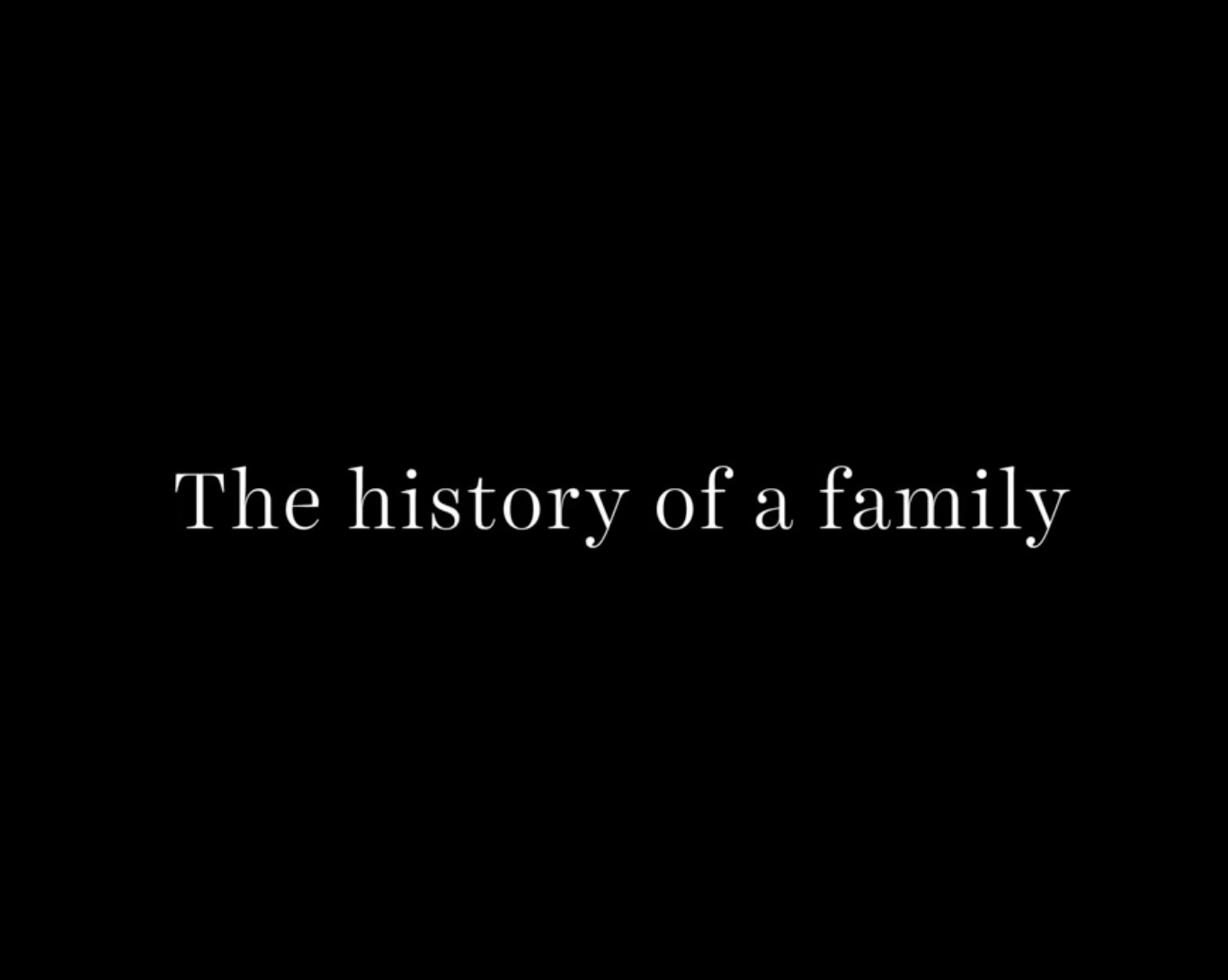 Our story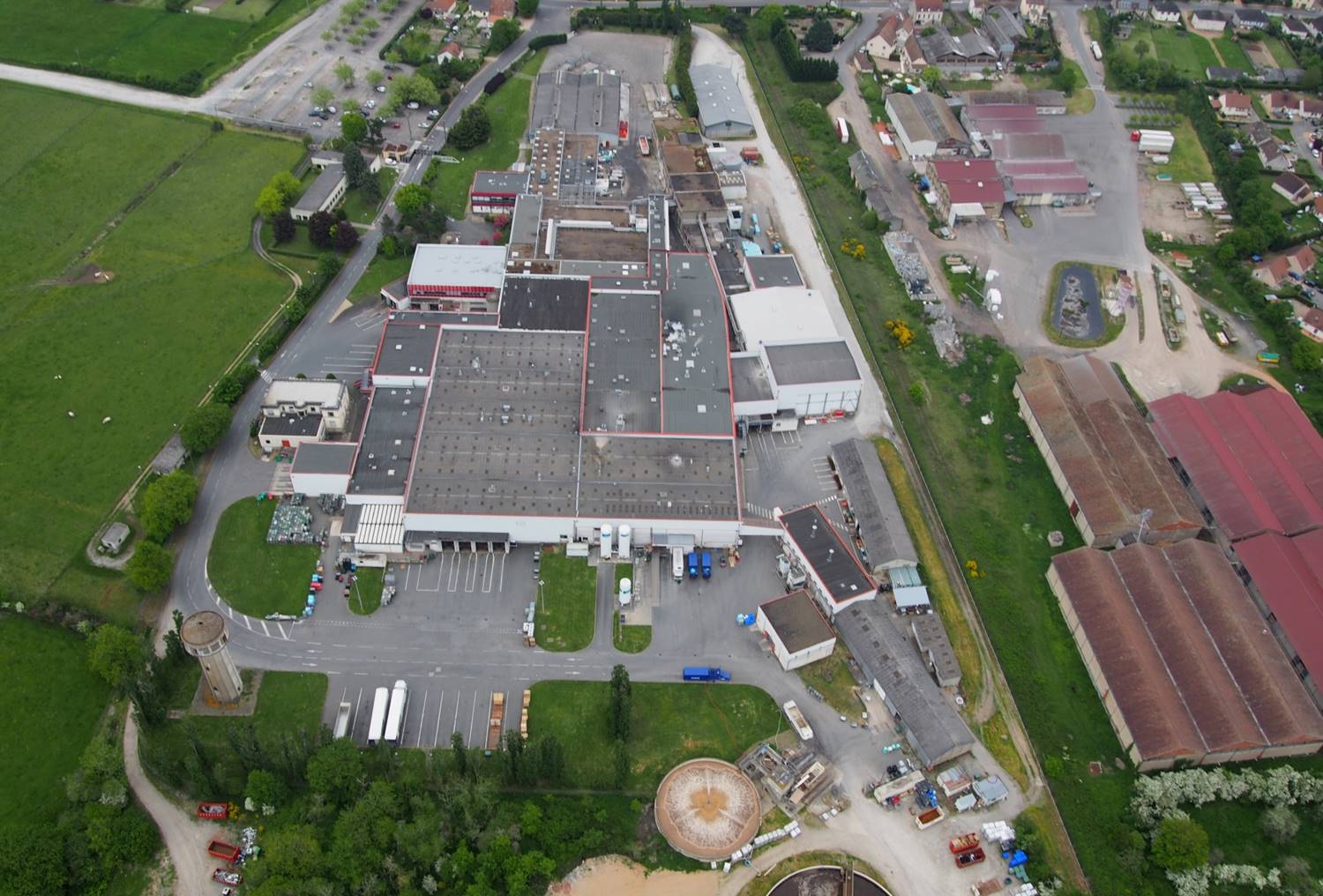 Production
Curiosity
Socopa
When in 1953 two friends and farmers in Normandy, Pierre de Montesson and Jean Castilla, decided to create SOCOPA (Society of Conditioned Agricultural Products) they were in France the forerunners of the idea of the short supply chain between production and distribution. Today SOCOPA almost 70 years later is part of the BIGARD group which is the excellence of the bovine supply chain French. SOCOPA is fresh, frozen and cooked. Distributors and industrial and food service will have at their disposal over 1200 meat products. Let us guide you to discover them through the three productive vocations of SOCOPA.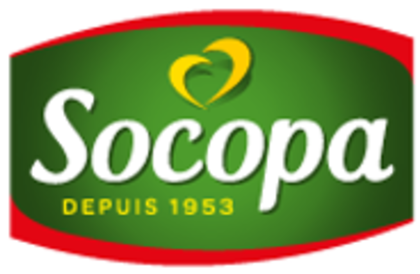 Socopa P.A.I.
The world of SOCOPA semi-finished products at the service of industry
We can build with you the matrix of composition of the product: how much protein, percentage of fat, choose the collagen protein ratio, see together the grains of mincing. We use an excellent standard product but also certifications such as ORGANIC, HALAL, VBF (search for logos on the internet) are possible.
SOCOPA helps and supports your export while also ensuring food safety. With the X-ray filter we watch the absence of non-metallic foreign bodies. These are removed from our metal detectors.
The SOCOPA product is raw fresh refrigerated or frozen in IQF. We can pre-cook for you at temperatures and times agreed together in our cooking ovens and refrigerate or freeze.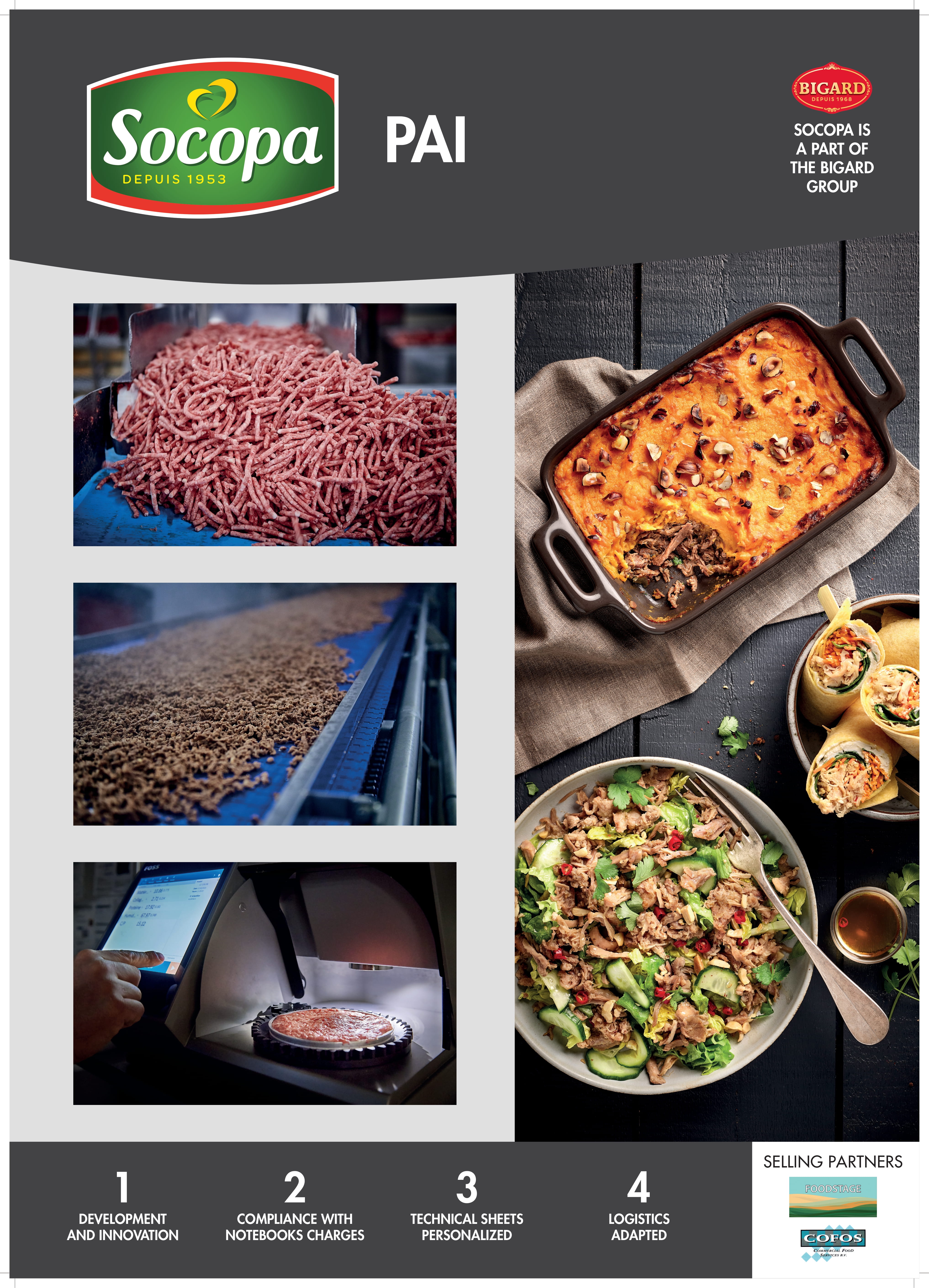 Socopa Food Service
The versatility of various compositions and products suitable for any type of commercial or collective catering. Meat burgers 51% meat/49% vegetable protein – 70% or 100% meat.
The minced-steak burger in 100% (pure meat burgers) without additive for gourmet carnivores.
Comfort food with our meatballs. The ground for every type of sauce and ragú.
For catering the fine cuts of beef as rump, entrecote, fillet, loin, ... with a wet ageing of 10 days with fixed weight and individual packaging of the steak
Roasts at low temperature: cooked sous vide in autoclave rain from 60 to 80 degrees centigrade for a period of 5 to 12 hours depending on the result you want to obtain. Nature or slightly salty. Available in beef, veal, pork, turkey and lamb.
Per il vostro assortimento estate 2022 abbiamo carpaccio e tartare surgelati.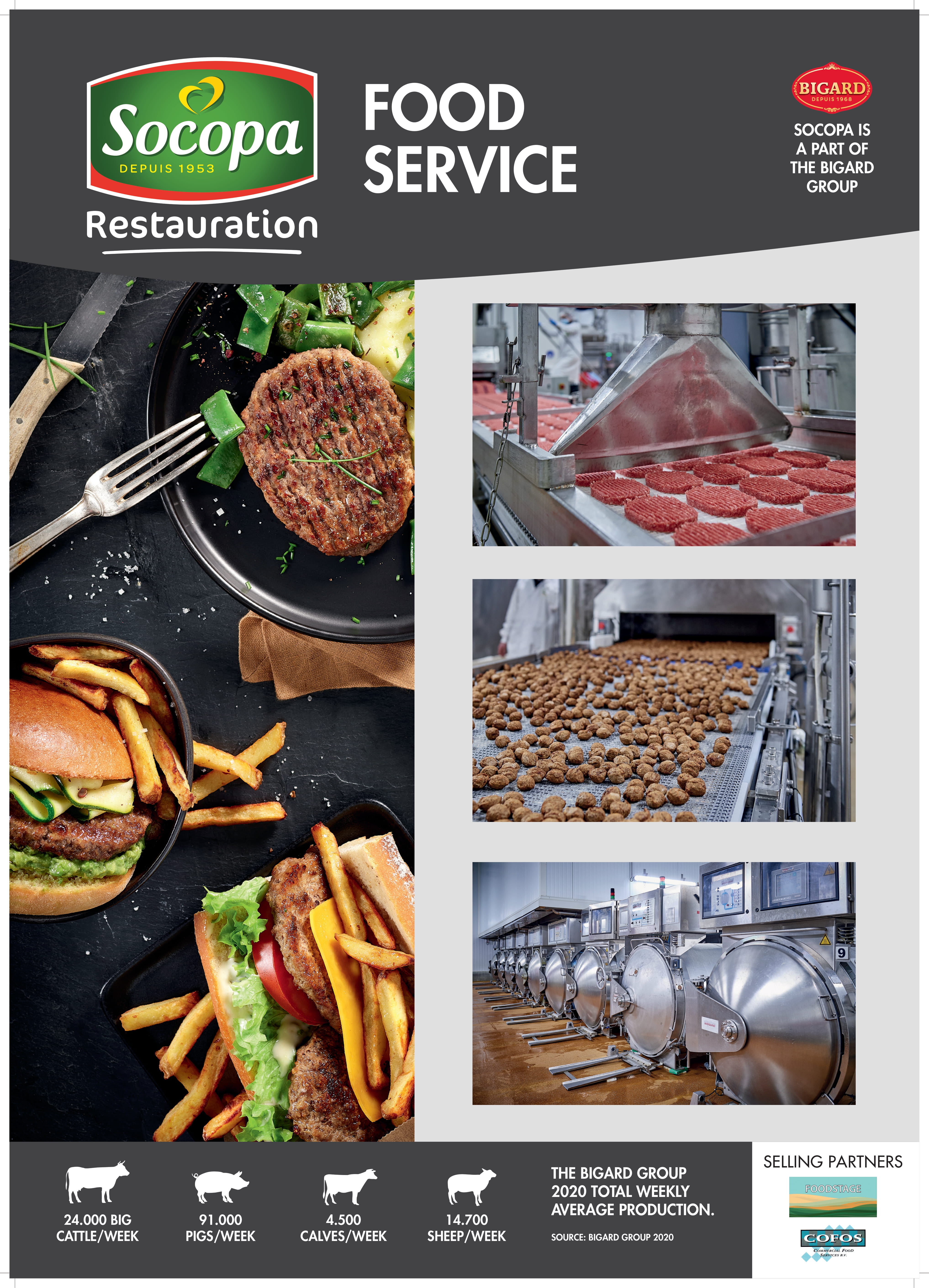 Socopa Retail
French broiler breeds are highly valued. The production basins in France are around the 6 slaughterhouses of SOCOPA. The calf cow circuit in extensive breeding is one of the prerogatives of French breeding. This geo-delocalization allows to reduce the travel times of the animals to the slaughterhouse and the quality of life of the animals is found in the quality of the product.
SOCOPA thanks to this network of slaughterhouses and international customers throughout Europe supports you in the management of imbalances in meat consumption: in fact, we are able to supply copious quantities of specific muscles in a short time. Support the seasonality of products in the choices of your consumers. All this with a guaranteed traceability and processing, with various certification such as IFS, with electronic data transmission via DESADV and EDI or other.
When the product is there, we are competitive. When the product is missing, we are there.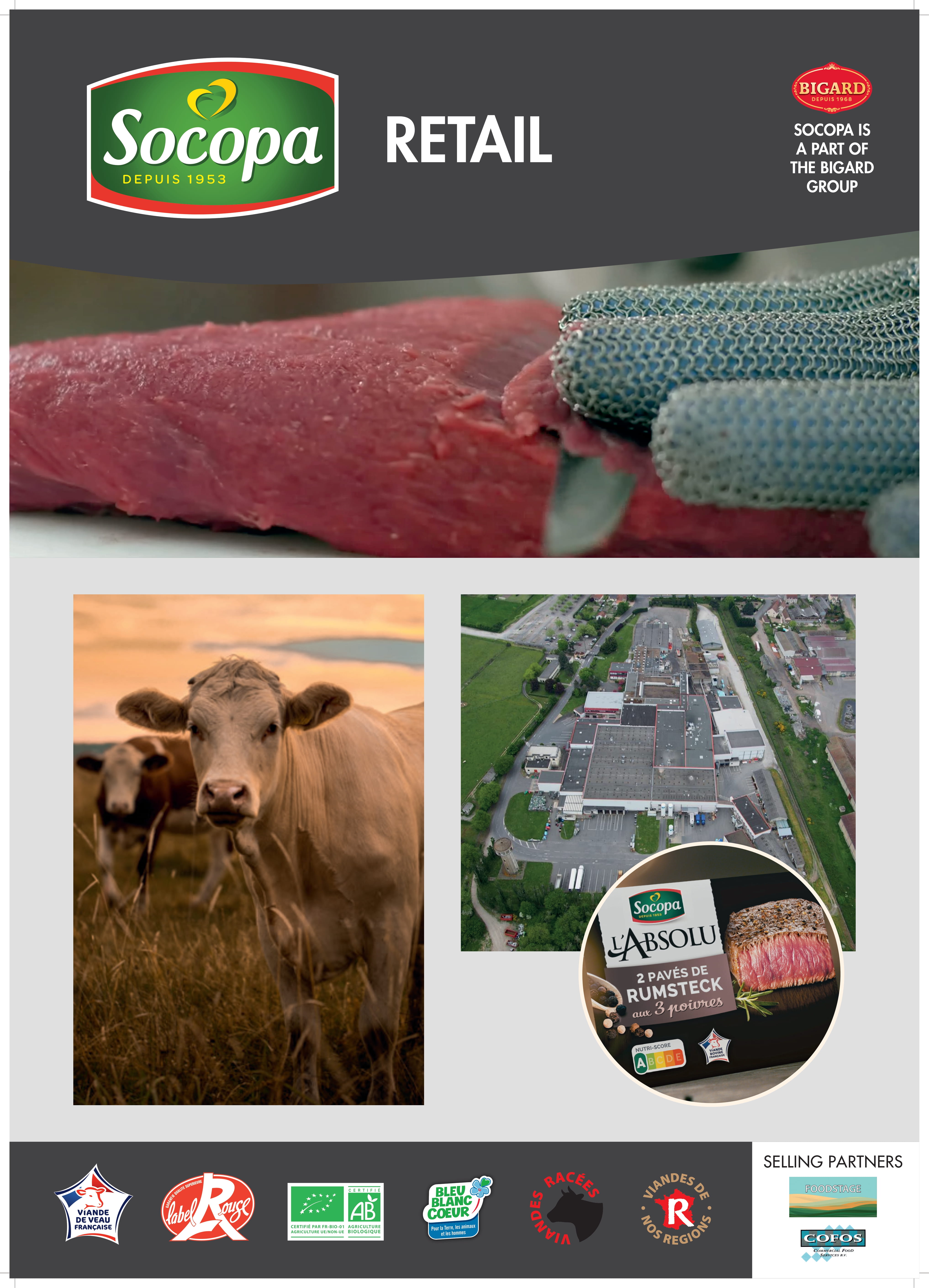 International & Italian press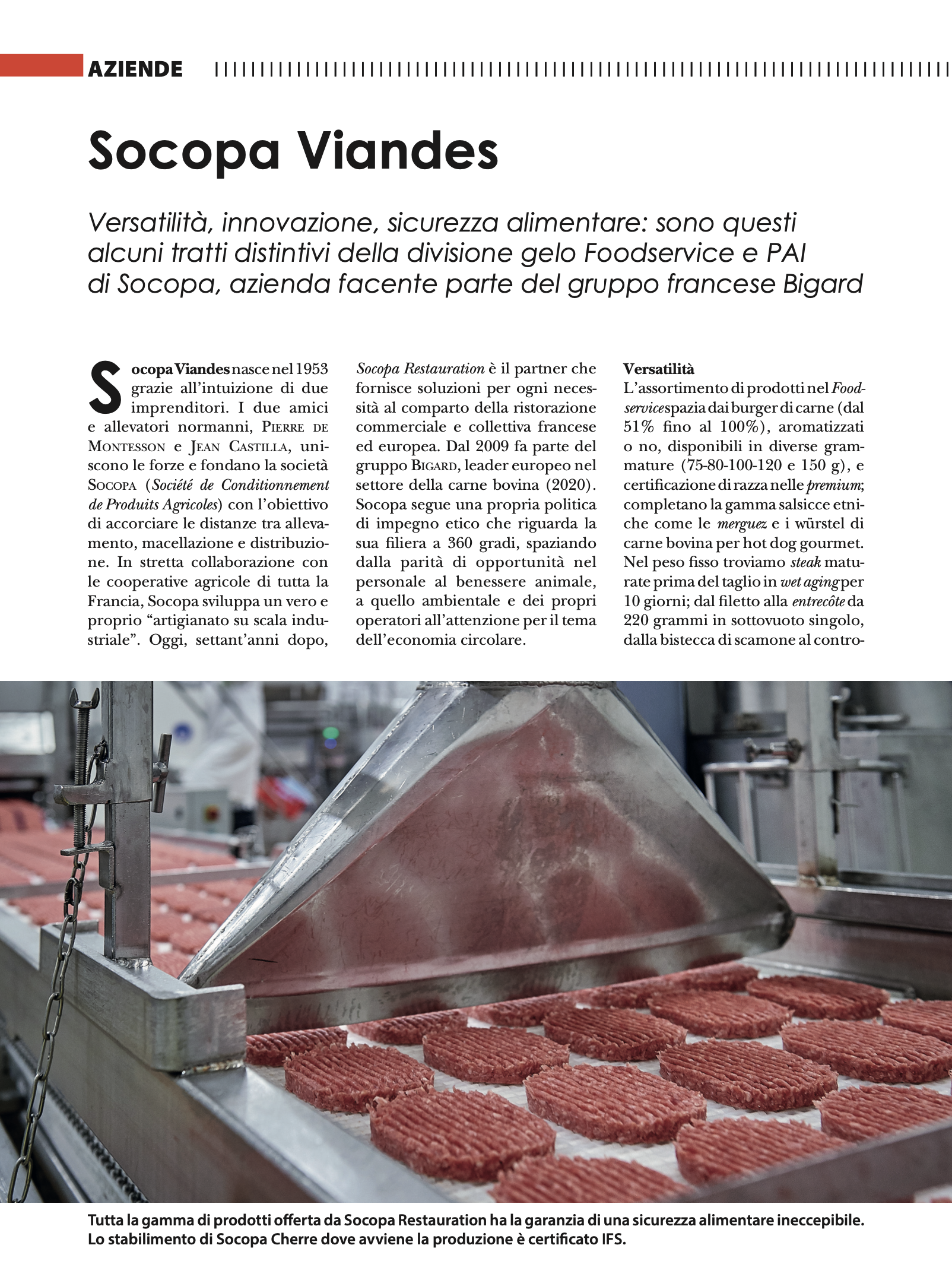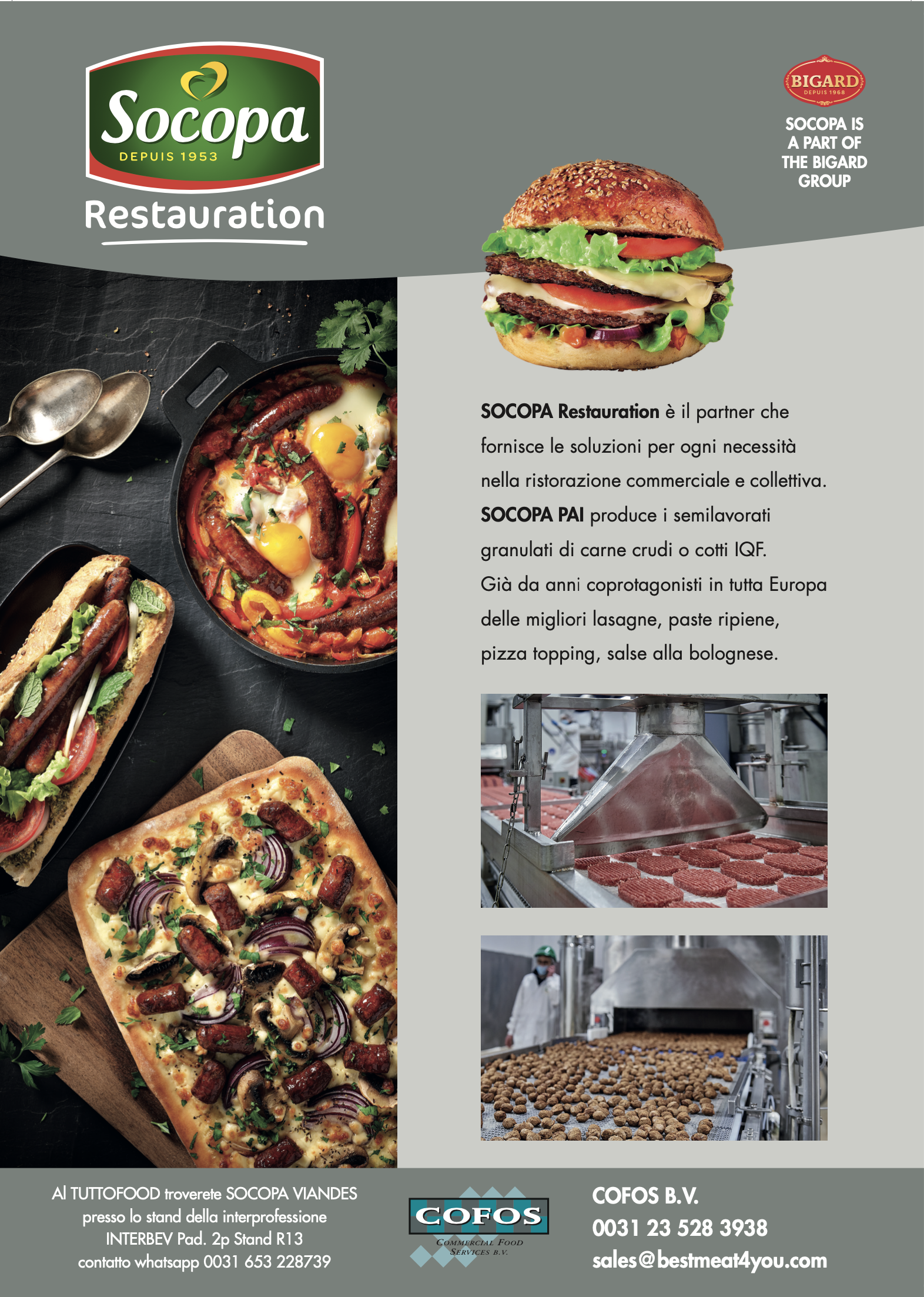 (Pasta & Pastai, March 2022)